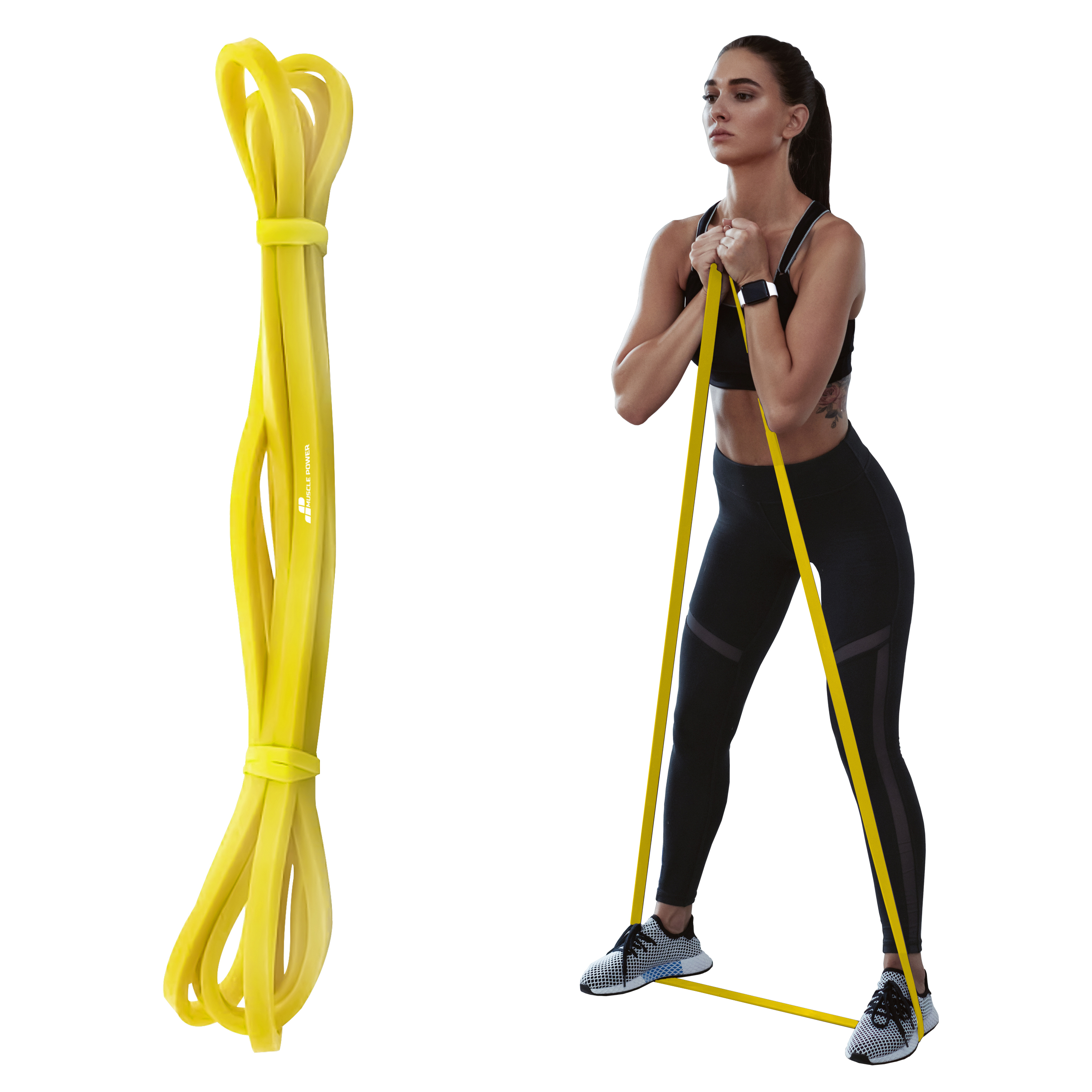 Flexible and strong
Resistance Cross Band is a professional rubber designed for strength and rehabilitation exercises, which is characterized by high flexibility. This product from MP SPORT will significantly diversify your training. Thanks to the excellent quality of the product, it ensures safe and comfortable use without fear of breakage. The high durability of our products also means that they can be used without fear of injury. Perfect for strength training as well as at home. The product is available in four variants, which differ in rubber resistance.

Do you want to exercise even better?
The robust Resistance Cross Band exercise rubber from MP SPORT can also be used as a supplement to strength training. It is then an additional and dynamic resistance, for example during barbell press, squats or deadlifts. It is also a very popular accessory for gymnastic training, martial arts or Crossfit.


The perfect figure depends on many factors and it often turns out that achieving it is more difficult than it seems. By adding a resistance band to your training plan, you can give your body the signal it needs. Spice up your current exercises with the use of rubber and see how much this little device changes.

Do the same and achieve more
Why will resistance rubbers change your life?
Because they are the perfect support for the training plan
Their use will help strengthen the body
By introducing them to exercise, you will lose weight more easily
With their help you will strengthen the muscles with which you have had problems so far. What exercise bands?
Different people may need different exercise bands, and even the same person usually needs several types of them. This is because, depending on the specifics of the training, different products may be required. That is why it is so important to equip yourself with products that respond to all needs. The rubber we offer is over two meters in circumference, which is enough for most people.

Muscle Power - Check and you
We are a company that has existed since 2005 and all this time we gather experience and knowledge so necessary in trade. Thanks to this, the group of satisfied customers is constantly expanding. On our website, in the "Gifts" tab, you will find information on current promotions. If you have any doubts regarding the choice of a product, you can consult our consultant by phone.

Ingredients: The rubbers are made of natural rubber. Dimensions:

Width: 6.4mm
Circumference: 2080mm
Thickness: 4.5mm
Resistance: 3-7 kg
This product is not intended to diagnose, treat, cure, or prevent any disease

How to use: Use according to individual needs.
MP Sport Resistance Cross Band - Level 1
Mudel: mpsport02
Saadavus: Laos
Kokkusobivad tooted